Diet Coke and Gammon are two of my favourite things in the world and discovering this great recipe which combines the two has been game changing to my Slimming World journey.
Iknow a lot of people who say to boil a gammon joint in normal water before cooking it through, but I never bother. I feel that doing this reduces the flavour. I basically put small gammon joints in the slow cooker and tip in Diet Coke. It makes the gammon soft and juicy and gives it an almost sweet flavour, but without syns or sugar. You don't need to cover the meat entirely, although you can always add some water or add an extra can of Diet Coke if you'd rather. You can serve this with vegetables of your choice for another syn free meal. This totally works for other meats too – in particular chicken breasts.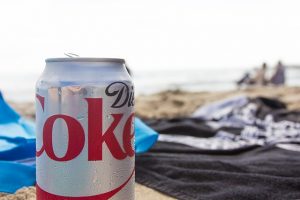 It also works really well to use bits of the gammon in either salads or sandwiches. If you are going down the sandwhich route, remember that some breads can be used as your healthy extra, or wraps are a great way to cut down on the syns compared to white bread.
Another great Diet Coke based recipe is Diet Coke chicken. If you don't want to just put the chicken breasts with the Diet Coke in the slow cooker, you can use Diet Coke with passata and Worcestershire sauce to form a delicious sweet but syn free sauce, which again can be bulked out with fabulous speed foods such as sugar snap peas or other vegetables of your choice. Check out the full details over at Slimming World.
I'd love to know if you have any soft drink based recipes which you want to share with us. Let us know in the comments below.